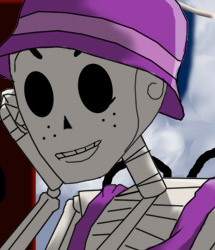 Mary Morgan's Gallery

Welcome to Mary Morgan's fan art gallery. This user joined the Department of Death on 10th May 2009 and currently has 17 pieces of fan art in their gallery.

Click on the pictures below to view full versions with comments, or alternatively click here to return to Mary Morgan's profile or click here to return to the main fan art page.